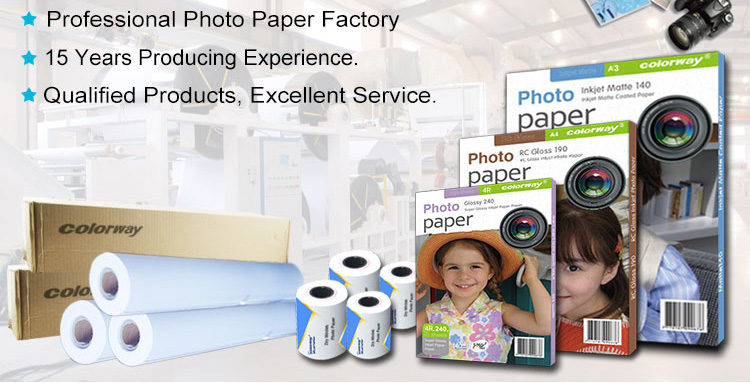 The glossy photo paper is a type of cast coated paper with a glossy white surface. This cast coated photo paper is water resistant, making the printing ink instant dry on its surface. The high glossy inkjet photo paper supports high resolution up to 5760 dpi.
Application
Covers and illustrations for printing books, color picture card, a variety of fine goods advertising, samples, merchandise packaging, trademarks, etc.
Suitable printer
Epson; Canon; HP, Other inkjet printer; All desktop inkjet printers.
Features
☑ Super white
☑ Water resistant and instant dry
☑ Absolutely flat and smooth
☑ Support high resolution up to 5760 dpi
☑ Work on all inkjet printers
☑ Creating Vibrant images on paper
☑ Guarantee of the grame weight: ±10%
☑ Perfect for home and office use
☑ Ideal for fancy photo pictures, professional design doc, poster and high class covers etc.
OEM Solution
☑ We can do any special size that you need for the photo paper;
☑ We can make package design for you with your own brand and request;
☑ We can help calculate the logistic details so that you can check how many packs you can order within your budget